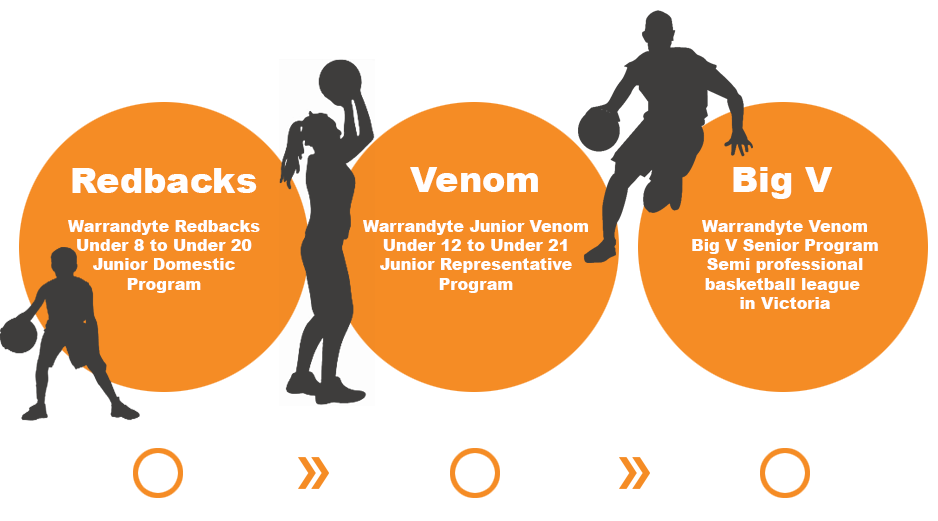 Warrandyte Basketball Programs
Warrandyte Basketball Association Inc. proudly runs basketball programs across three different competitions. Each year, approximately 600 players of varying ages and abilities form more than 70 teams representing Warrandyte Basketball.
We offer a pathway for our players to progress from junior basketball to a semi-professional competition.
We foster strong family and community connections, provide a place to participate for all skill levels, and focus heavily on establishing and maintaining a good club culture.
If you would like to find out more about Warrandyte Basketball, have fun exploring our website.